Hunter Vaughn grimaces in pain as he tries to keep his legs in the air during warm ups for the Lynn View community Pee Wee football and cheerleading camp.
The M&M's Toyota car #18 driven by Kyle Busch pits during a caution flag at the Food City 500.
A boxing match during the Arnold Schwarzenegger Sports Festival, March 2012.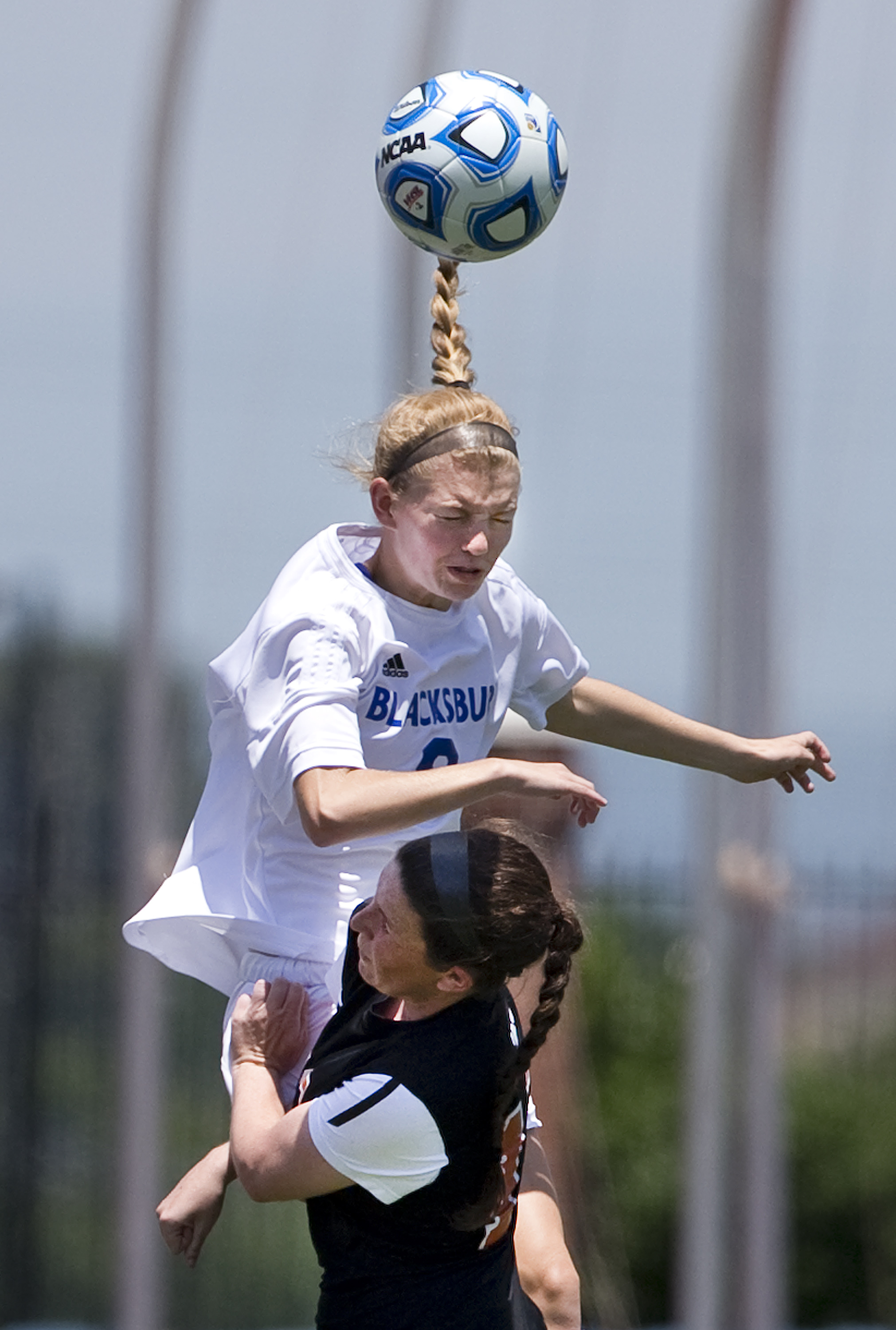 Team members #2 Laura Yungmeyer and #11 Tori Head celebrate after putting in their first goal against Oak Ridge in the second half of the match.
Jacob Fry of Dobyns Bennett High School leans out to hold Grant Gibson of Sullivan South High School during a wrestling match.
Matt Kenseth celebrates with his pit crew after winning the Sharpie 500.
Lane Taylor (#33) sprays himself with water to cool himself down during the intense heat at football practice.
Motocross riders compete during the Appalachian Fair.
Central Michigan University midfielder Claire Horton (#26) stretches her neck and tries to take control of the ball against Ohio University's Paige Howard during a match at Chessa Field on Sunday, September 25, 2011. The Ohio Bobcats lost 0-3 against Central Michigan.
From left to right: Katie Wagner, Tammy Caldwell and Becci Sisson, with the YMCA Boot Camp in Roanoke, sing the National Anthem before the start of the second annual Four on the Fourth, a four mile run or walk through downtown Roanoke benefiting the Boys and Girls Club of Southwest Virginia. Caldwell (center) was also celebrating her 32nd birthday.
Volunteer High School coach celebrates with his players after a win.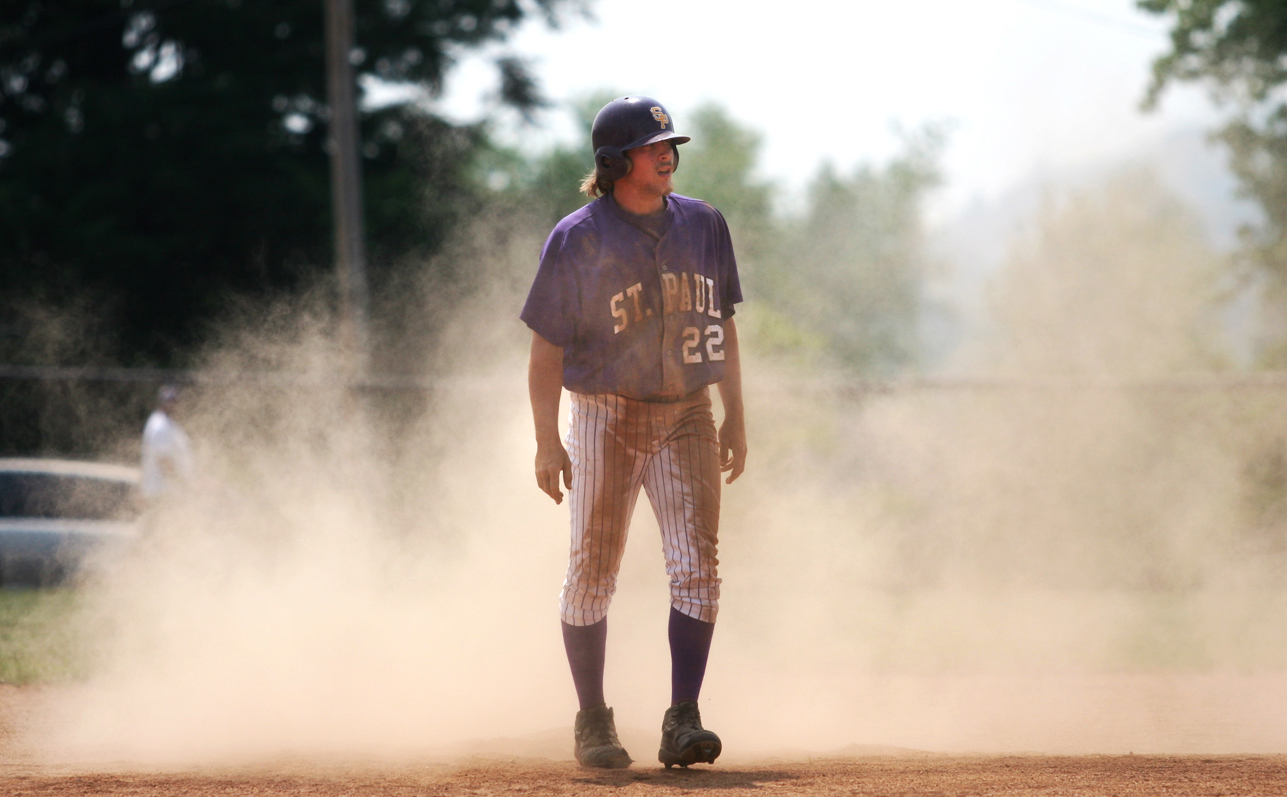 St. Paul #22 stands up from a cloud of dirt after sliding into second base.
Southwest Quarterback Seth Bradley, #18, tries to avoid collision with Central Virginia's Michael Dunn, #11, of Liberty Christian Academy during the Southwest/Central Virginia All-Star Football Classic held at William Fleming High School on June 22, 2012.
A Volunteer High School football player takes a moment during the game to collect his thoughts.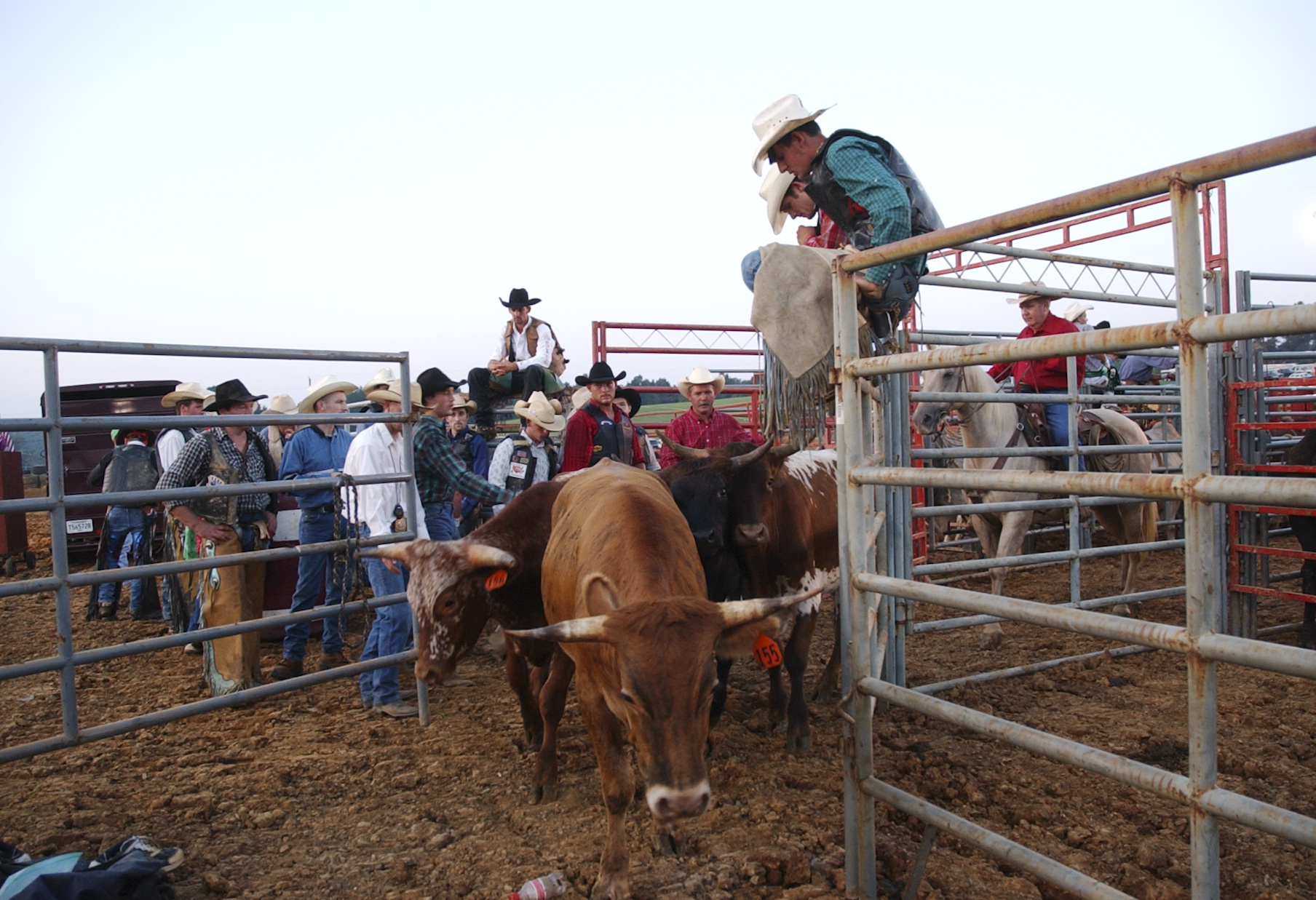 Bull riding at a rodeo in Elizabethton, Tennessee.
The Dobyns-Bennett High School soccer team.
From left to right: Julianne Wilson, Monty the Horse, Jessica May and Ashley Millen pose for a portrait at the Virginia Intermont Equestrian Riding Center.
Rob Cole tries to keep his balance on the Odyssey rope course as Rhonda Goins looks down from about 40 feet in the air. The new course is located behind the Farmstead at Bays Mountain Park and is built by Alpine Towers.
From left to right: Junior Miss Virginia Karli Morgan, Senior Miss Virginia Katie Morgan, Young Miss VA Emily Southern, Tiny Miss VA and Tiny Miss of America Grace Richmond, Petite Miss VA Alexis Bollings, Petite Miss of America Chelsi Jones, Young Miss Eastern America Dakota Allen and Mini Miss VA and Mini Miss Eastern America Raychel Lemmon primp and wait to have their pictures taken prior to the Miss Virginia Pageant at the Roanoke Civic Center. The young ladies were a part of the Tiny Miss Pageant in Charlottesville, VA and had the opportunity to attend the pageant as part of their prize.
The Volunteer High School varsity football team huddle before their game to garner some team spirit.
Sports